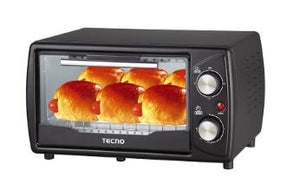 9 L inner capacity
1000 Watt power heating
3 Heating selections
30-minute timer
Detachable bottom crumb tray for easy cleaning
Quartz heating elements
Specifications subject to change without prior notice.
Stock subject to availability upon confirmation of order. 
1 year warranty due to manufacturer defects by local distributor. Terms and conditions apply.
Price include GST exclude delivery.